Pardon of the Mutineers
Pardon of the Mutineers
By Clare Garvey, Boston College '11
When it comes to the history surrounding the Civil War, there is a whole world that many are not aware of. As the Becker Collection has proved this semester, drawings from the Civil War era are fascinating, vital documentations of battles, events, people, and ways of life that might otherwise have been lost and forgotten. However, sometimes very little is known about the drawings themselves. Such was the case for the Pardon of the Mutineers (see figure1), the drawing that moved me most of all the unidentified drawings in the Becker Collection.
When browsing through the unknown drawings, it is hard not to notice this one right away. With its sparing use of black ink on the small paper (13x10 inches), it is a very eye-grabbing piece. The four figures stand, backs turned away from the viewer, in front of a sea of men. The confidence of the ink lines reflects the confident, straight posture of the commanders, and the serious subject matter at hand. Mutiny, as an act of rebelling or revolting against one's officers, in the course of human history hasn't ever been treated lightly. And yet here is a drawing portraying a pardon, forgiveness for a crime that normally resulted in death. Why were these men the exception?
The way I started my research led me to a dead end. It was not only the drawing's dark lines that drew me in, but its title: The Pardon of the Mutineers. Mutiny seemed like such a mysterious, unknown topic. When one thinks about the American Civil War, mutiny very rarely comes to mind. I scanned website after website trying to discover anything I could on the subject: the treatment, the frequency of its occurrence, the major players. But I found next to nothing.
Many other clues were given through the text on the back of the drawing. When I started incorporating those into my search, the results came pouring in. Among the clues, most meant nothing to me at the moment. I knew that the general's name, Wool, would prove helpful, but I had no idea what "Rip Raps," or "Mimmouth" were. The date too was given: 1864.
When analyzing something as subjective as a drawing, it is important to remember that artists make mistakes too. This was something I often overlooked when reviewing the results of searches. Articles began surfacing about mutineers in Hampton Roads, Virginia at Fortress Monroe where the Rip Raps (defined as a small artificial island) are located, but they were dated around the year 1861. It was time to give up the idea that the artist was infallible in terms of recounting facts about the event portrayed. This became easier to do as I discovered more articles documenting the same event and dated at or around the same time. "The steamer Philadelphia arrives from Washington with 159 mutineers…They have been sent temporarily to the Rip Raps," reads an article from the New York Herald on August 28th, 1861 entitled "News from Fortress Monroe."[1] It seemed too relevant to be a coincidence. Mutineers were documented as being in the same place depicted in my drawing.
Another article further proved that same suspicious coincidence. From the same paper, an article titled, "Our Fortress Monroe Correspondence," mentioned "malcontents who have occasioned some little trouble heretofore in the regiments," and General Wool who "by his kind and paternal advice was the cause of their returning again to their duty".[2] The newspaper also mentioned the "Second New York," which drew a parallel to the "2nd Inst-" mentioned in the drawing text.
Along with the New York newspapers the Boston Herald had similar documentation. Telegraphed to the paper, which is dated on October 4, 1861, was news of General Wool leaving Fort Monroe for Washington on September 3rd. More importantly the article says "One hundred of the mutineers confined at the Rip Raps were released this morning by General Wool, and restored to duty." This was definitely the event the drawing depicted; the artist seemed to have written the date down wrong. Throughout the newspapers I found recurring mentions of certain people, terms, and places: Norfolk, truce flags, General Butler, Old Point, Peninsula Campaign, and Merrimac. All of these random bits of information proved so important when pieced together in placing the drawing in the larger context of the Civil War.
When searching Norfolk's involvement in the Civil War, I discovered a Norfolk Historical Society essay. It was about Virginia's first Civil War engagement, the Battle at Sewells Point, between Union troops from Fort Monroe and Confederate forces at the Norfolk shipyard. There were no fatalities on either side, just boats damaged from gunfire.[3] This would explain why Norfolk was mentioned so frequently in the same documents mentioning Hampton Roads, Fort Monroe, and General Wool, all the major elements of my drawing!
President Lincoln himself paid a visit to Fortress Monroe while all this strife was going on! "McClellan's army was in the first stages of the Peninsula campaign, and the CSS Virginia, the former USS Merrimac, [the boat that had been mentioned before in many articles I found] and the Monitor had just locked horns on March 9, 1862, in Hampton Roads. At that point, Lincoln decided to visit Fort Monroe, 'to ascertain by personal observation whether some further vigilance and vigor might not be infused into the operation of the Army and Navy'" .[4] How incredible that Fort Monroe, the site of the drawing, housed all this commotion, and even the president himself! "It was decided that Norfolk must be captured in order to deprive the Virginia of her supply base. And the next morning a bombardment of the Sewells Point batteries was begun… And on May 9, 1862, Secretary Chase, Gen. John E. Wool, and others conducted a reconnaissance operation…". [5]
This turmoil at Norfolk continued. The Union Navy and Army would continue to attack, and Confederate generals, when catching wind of more plans to attack, would send peace flags. "A flag of truce arrived from Norfolk this morning…General Wool decided to detain the flag until late tomorrow. It is high time that an end should be put to this constant intrusion of the enemy to obtain information. Whenever they think any important movement is on foot they are sure to be on hand with the flag of truce".[6] This report illustrates how driven the Union forces were in winning as many Confederate strongholds as they could.
Lastly, Major General Benjamin Butler, a man whose name frequently appeared in the same periodicals as Wool's and is often mentioned as being at Fortress Monroe, played a role as well. Butler dealt with the mutineers first, the very same mutineers whom the Boston Herald said Wool pardoned. These were men from the 2nd and 9th New York. Mutiny seemed to be contagious, a spark that was ignited among troops by the angry fire of other troops. The 9th New York's indignation was ignited into rebellion when they caught wind of the 2nd New York's mutiny, and the same discontent even spread to troops in Massachusetts when they heard of other troops refusing duty.[7]
There was of course tinder in all the circumstances that caused the troops to ignite into mutiny so easily. They were underpaid (or not paid at all), underfed, and inadequately clothed. Furthermore, they missed their families. Butler knew this and so he made promises he did not know if he could keep. He said he would see to it that the men would get their money, and he might have really thought they would. He even wrote to his commanders asking that clothes to be sent. However, "That clothing has not yet arrived in suits of uniforms. Large numbers of coats are here and no trousers; large numbers of shoes are here, but no hats; there are large numbers of shirts, but no flannel sacks"[8]. This situation completely fits with the text on the drawing, which says that, "The men were dressed in citizen clothes in double file -- different kinds of hats 7 caps -- some had no pants nor vests and appear -- rough and haggard." It is important to note that war had come on fast and even though industry had been introduced, the North was far from ready for the mass outfitting, both of clothes and weapons, necessary for all its fighting men.[9] Although it wasn't just Union men who mutinied, by 1863 about one quarter of its soldiers was inexplicably absent.[10] The reason for more documented Union mutinies is that there are many more preserved documents on the Union side. Many Confederate records have been lost or destroyed.[11]
Though many men were quick to mutiny, they might have not been so eager if they were actually educated on the laws surrounding mutiny. The first American laws against mutiny came about because of the Revolution; it borrowed from the English Mutiny Act. This however, "dated from the reign of William and Mary and was enacted by Parliament in 1689". [12] At that time, death was the penalty for all mutiny. The law wasn't changed until the Second Confederate Congress, which ran from May 1864 to March 1865 (which was after the Pardon of the Mutineers). Then the death penalty was eliminated and the new punishment was a fine plus an imprisonment, which technically could not be imposed without a court hearing.[13] Still, such laws and rules were rarely followed. "Commanders used their own judgment in deciding whether or not to treat an incident as mutiny. Many officers tried to avoid the risk of having their own leadership questioned in the aftermath of a mutiny. Others seem almost to have been eager for an opportunity to engage in a very public washing of dirty military linen".
[14]It is hard to place where Butler and Wool could have fallen in the spectrum. It is not easy to tell whether they were trying to save their careers or prevent a full-blown Union mutiny. Both are definite possibilities. However, the facts surrounding Butler's false promises and Wool's pardoning suggest a different reason entirely. With aspirations to make progress in pushing back Confederate lines, Union commanders needed all the help and man-power they could get. This situation returns to the the question I had at the very beginning: why were the mutineers being let off so easily? Mutinies were occurring just as the Union was starting to make headway in Virginia.
Therefore, the location, commanders, and specific conditions come together. There are still a few things to touch on however, one of them being the interesting character of General Wool. He lived quite a life, especially one for his country. He was the oldest living general in the Civil War and served the United States in three wars. [15] He often took on the more challenging of tasks[16], like pardoning mutineers and convincing them to once again fight for the cause they originally abandoned! However, after that success he was involved in one of the "worst civil disturbances in American History," the New York City draft riots of 1863.[17] This was the tarnish to his otherwise admirable career. The draft riots were fueled by the fact that men of privilege could buy their way out of service with a $300 waiver. Buildings and homes were set on fire, 119 people were killed, 306 wounded.[18] Wool was 79 at the time and "very much confused and worn out." In a statement published in Harper's Weekly, Wool responded to the question of whether or not he would command more troops in the war saying, "They don't want me, they think of me too old".[19] It's a statement that tugs at the heartstrings, when one considers the great successes he had during his time spent at Fortress Monroe.
Not all accounts of him are pitiable and unflattering however. The Boston Herald's article from "our Fortress Monroe correspondence" thought very highly of him. He is depicted as an officer for his men. They called him "kind," "paternal," "devotes his attention to the welfare of the men and their discipline," and as having great "zeal." They also say, "he is a soldier, and his men know it, and feel that they must do their duty and attain that proficiency which will demand his appreciation." The way he was described reminds me very much of Colonel Chamberlain in the movie "Gettysburg" when he gave that incredible motivating speech to the haggard men whom he convinced to stay and fight. There seems to be no better compliment for a general than to have his men want to do well, only for their commander's appreciation.
The last question is the identity of artist who made the drawing. I was lucky enough to have many other classmates who suspected that Alfred Waud was the artist they were searching for. After examining the writing on their drawings, especially on the Execution of Michael Lanahan (see figure 2) and the subject matter of the same drawing, I became suspicious. There were similar handwriting styles and choice of subjects. Not many artists were interested in topics such as mutiny and desertion, but Waud was definitely one of them. In addition, you see the same very sparse use of black in the Execution of Michael Lanahan as you do in Pardon of the Mutineers. The men in the backgrounds of both drawings are also sketched similarly. They are, for the most part, simply outlined with hints of facial features and occasionally hats.
As it turns out, Alfred R. Waud spent the Civil War in Virginia. As one of his biographer's states, "during the autumn of 1861 Waud was especially active in the Fortress Monroe area." In fact he joined General F. Butler's expedition that sailed from Fortress Monroe on August 28th.[20] After inspecting the drawing closely, it seems as though the "Mimmouth" the text mentions is actually the boat labeled as the "Minnesota." This would make a lot of sense because according to a diary kept from December 17, 1860 to April 30, 1864, General Butler embarked on an expedition. In the entry for August 29th of 1861 there is mention of Butler leaving on the "frigate Minnesota," meaning the boat was docked at Fort Monroe around the time of the pardoning.[21] Perhaps Waud left with Butler on this boat, and that is why he chose to include it in his drawing. Additionally, there is a published Waud drawing entitled, Flag of Truce- Southerners Being Transferred to the Rebel Boat, Near Norfolk, Va., further placing Waud in the context of Wool and the involvement he had in forcing the Confederate troops to surrender Norfolk.[22]
One can look at a drawing of a Civil War event and know nothing about it. Still it is moving and can speak volumes about the men who fought, the officers in charge, the life of the times, the struggles, and the successes. And yet all of the energy and touching information contained in the drawing's lines are magnified when one is able to place it contextually and see the relation it had to so many other events. It is a shame that so much energy has been lost with the loss of information surrounding so many Civil War illustrations; still it is exciting to see what can be regained. After all the research, one of the most important things I learned is that, as visual as a drawing is, it is so much more than just a visual documentation of facts. It holds a history in its characters and places and a mood in the movement of its lines.
Appendix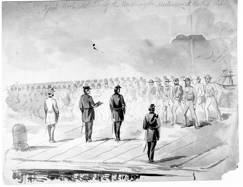 Figure 1.. The Pardon of the Mutineers. From the Becker Collection.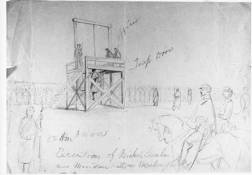 Figure 2. Execution of Miachael Lanahan. From the Becker Collection.
Bibliography
Andrew, Seth Coopersmith, Fighting Words : An Illustrated History of Newspaper Accounts of
the Civil War. New York: New Press, 2004).
Garrison, Webb. Mutiny in the Civil War. Shippensburg: White Main Books, 2001.
Hauptman, Laurence M. "John E. Wool and the New York City Draft Riots of 1863: A
Reassessment." Civil War History 49.4 (2003): 370-87.
Herald, Telegraph t. t. "From Fortress Monroe." The Boston Herald (1846-1865) Oct 4 1861: 4.
Moore, Frank. Rebellion Record: a Diary of American Events, Diary from December 17, 1860 –
April 30, 1864. Volume 1.
"News from Fortress Monroe." The New York Herald (1840-1865) Aug 28 1861: 1.
Ray, Fredric E. Alfred R. Waud. New York: The Viking Press, 1974.
Rezneck, Samuel. "The Civil War Role, 1861-1863, of a Veteran New York Officer, Major
General John E. Wool (1784-1869)." New York History 44.3 (1963): 237-57.
Samito, Christian G. "The Intersection between Military Justice and Equal Rights: Mutinies,
Courts-Martial, and Black Civil War Soldiers." Civil War History 53.2 (2007): 170-202.
Sawrey, Robert. "The Mutinous Regiment: The Thirty-Third New Jersey in the Civil War."
History: Reviews of New Books 34.2 (2006): 41-.
Trivedi, Nirmal. "Microhistories: Civil War Witnessing Before Memorialization". Becker
Exhibition Catalogue. Unpublished article.
Tucker, George Holbert. "Norfolk Highlights 1584 – 1881". 1999 - 2007 Norfolk Historical
Society. Chapters 45-46. <www.norfolkhistorical.org>.
"Two Persons Killed." The Boston Herald (1846-1865) Aug 27 1861: 4.
Weitz, Mark A. "Mutiny in the Civil War." Historian 65.1 (2002): 169-70.
Westwood, Howard C. "The Cause and Consequence of a Union Black Soldier's Mutiny and
Execution." Civil War History 31.3 (1985): 222-36.
---
[1] "News from Fortress Monroe." The New York Herald (1840-1865) Aug 28 1861: 1
[2] "Our Fortress Monroe Correspondence" The New York Herald (1840-1865) Aug 28 1861: 1
[3] Tucker, George Holbert. "Norfolk Highlights 1584 – 1881". 1999 - 2007 Norfolk Historical Society. Chapter 45. <www.norfolkhistorical.org>.
[4] Tucker, Chapter 46.
[5] Ibid.
[6] Herald, Telegraph t. t. "From Fortress Monroe." The Boston Herald (1846-1865) Oct 4 1861: 4.
[7] Garrison, Webb. Mutiny in the Civil War. White Main Books. Shippensburg, PA (2001), p. 23.
[8] Garrison, 26.
[9] Ibid.
[10] Trivedi, Nirmal. "Microhistories: Civil War Witnessing Before Memorialization". Becker
Exhibition Catalogue. Unpublished article, p. 6
[11] Garrison, v.
[12] Garrison, vi.
[13] Garrison, vi-vii.
[14] Garrison, v.
[15] Hauptman, Laurence M. "John E. Wool and the New York City Draft Riots of 1863: A
Reassessment." Civil War History 49.4 (2003), p. 370.
[16] Hauptman, 374.
[17] Hauptman, 371.
[18] Hauptman, 373.
[19] Ibid.
[20] Ray, Fredric E. Alfred R. Waud. New York: The Viking Press, 1974, p. 19.
[21] Moore, Frank. Rebellion Record: a Diary of American Events, Diary from December 17, 1860 –April 30, 1864. Volume 1.
[22] Ray, 20.